The First Level
April 26, 2017
The universe is crumbling;
Earth is the next in line.
What are we going to do?
I find my sister and my mom
and tuck them under my arms
so they're safe, and loved.
I can feel the ground start to rumble
and the windows in the walls burts
while the walls of the house slowly crack apart.
"Momma, I'm scared!" my little sister cries.
"It's okay to be scared, honey!"
My mom is crying, too.
Suddenly, there is a loud bang
and everything is white
and then it's all black.
Where am I? I open my eyes
to see that I sit in a very very large
white room, where my family is.

I hug them so tight,
grateful that we aren't all dead.
"Attention, attention, please!"
The very tall man with a dark beard
stares us all down, waiting
for the whole lot to be quiet.
"Welcome, ladies and gentlemen,
to the first level of hell."
I hear people scream, but he hushes them.
"You are all dead, you see,
but don't worry, there's plenty
of room here with me!"
His smile appears and it's wicked.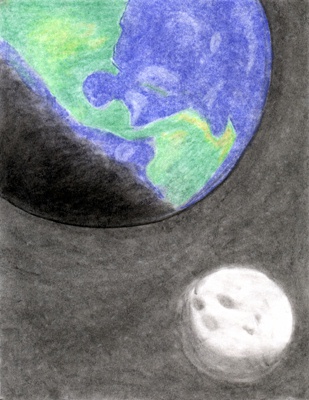 © Bianca C., Phoenix, AZ