Change Upon the Beach
May 15, 2017
I walk this lonely beach
Like the many feet before me.
The sand is always moving
Into the great big sea.
Change is like a whitecap
Breaking on the bay.
Bring what may be
To each and every day.
Change is like the sand,
Blowing across the ground.
It is free to move
from where ever it is bound.
Change is like the birds,
Who inhabit lofty places,
Who move up above,
Like the crowd below of faces.
Change is like the storm
That hits with brutal force;
But no matter how you try,
you can never tell it's course.
Change is like the seasons
That transform the beaches scape,
That leaves a trail behind
That creates a brand new shape.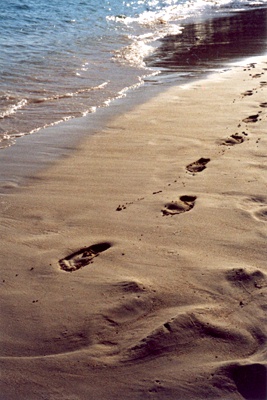 © Ashley B., Potomac, MD