Colors
March 19, 2009
My world seems to blur and i am
There.
My mind is engulfed by the pulsing air
That surrounds me in The Room with no walls
and i begin
To carefully explore my palette.

My canvas lies abandoned in the farthest corner,
A debacle of paint seizing its cotton quilt,
Like a parasite.
A torment of colors beckons me, taunts me
until
i can see it so clearly, and want it so badly,
That it is palpable to my brush, as though it is already Here.

i instinctively run my brush through the red,
Its tone bright and familiar on the crippling canvas.
i hastily run a yellow blur through its center.
An Amber arch reveals what lies beneath.

My brush moves to another corner of the
Canvas and discloses a blanket of green
Which throbs defiantly through the woven cloth,
Concealing the surrounding hues.

In frustration, I allow my brush to absorb
The contents of my palette, ignoring the flagrant
Appearance of my work.

Suddenly, it is there.
Small, but definite, in the centre of My canvas.
Its streaks seem to spread like wet wings …
White.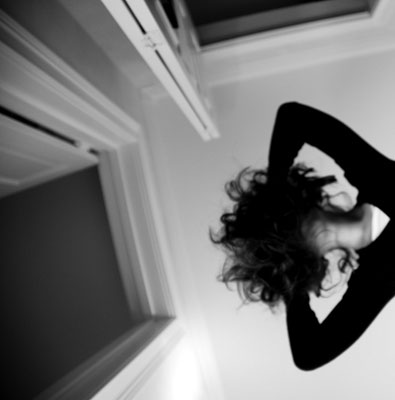 © Sarah M., Blairsville, PA