Cute But Not Cute Enough
April 1, 2009
Cool as the breeze down your back
after you've run a mile;
But it's not as good as ice.
Hot as the fire that consumes your heart
Every time you look at her;
But blue would be nice.
A good person, a nice girl,
but I'm not an angle.
Not even that would suffice.
As good as gold, as pure as love,
but nothing's ever good enough
when it comes down to the girl who's legs stick to the school's chair in the middle of June,
Who's hair sticks up like a witch on her wicked broom,
Who looks at you, gets nervous, and runs screaming out the room.
She's just not good enough for you.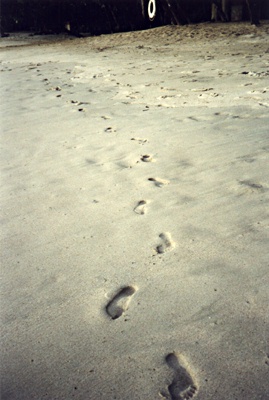 © April W., Rogersville, MO