Every Ocean is Gray
April 27, 2018
Every ocean is gray,
Unless the beaches are white.
They cough up salty spray
If you tilt your face right.
She peers through orbs, not eyes
Of azure that's never blue,
Of glacier ice and perfect skies
As if mundane is not a hue.
It's been so long since I've said;
I can mutter, declare, and cry.
But all I've heard and all I've read—
I find that to speak is but to lie.
We can never just say,
Just as eyes are never blue.
Every ocean is gray
And this one is too.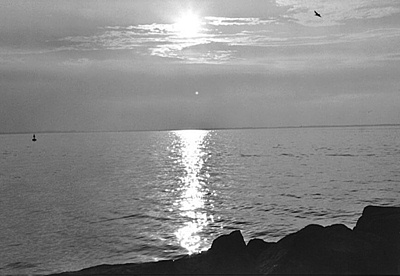 © Amanda L., Cumberland, MD