Homeless
April 4, 2009
Home is where the heart is,
and my heart is in your hands.
They say it's a rite of passage,
but it passed by way too fast.

These seconds keep on passing,
so slow now that you're gone.
Those times that we were having,
I wish they'd keep going on.

I cried myself to sleep last night.
My red face a stark contrast
to my green eyes.
I wish you never told me
all those devilish lies.

My heart still beats,
but it's broken,
all because of you.
I can't believe I thought
those lies were all the truth.

But now I'm piecing myself back together,
and watching you fall apart.
The damage you did to me
is eating at your heart.

You sunk me so low
but I'm dragging you down too,
while I rise back up,
because I'm forgetting you.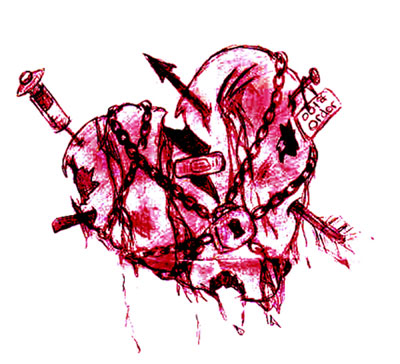 © Asia B., Hudson, MA