Remembering Her
May 19, 2018
I gaze from the rooftop,
The city my backdrop,
As the moon begins its rise 
In the violet skies.
These moments, my last,
Are vanishing fast
As I gaze at the streets below, 
Painted with fallen snow.
While the wind chills me,
The end is all I see;
My emotions a hurricane,
I am no longer sane.
My rushing thoughts are uprooted trees,
My roiling fears no gentle breeze.
Somehow, they became turbulent gusts;
Hope is no longer a must.
Hate surging like a torrential rain,
I know I have to end my pain.
My lonely heart is a clouded sky
Where no bird dares to fly.
My feet on the edge
Of life's ledge,
Doubts and fears
Take the form of tears.
It's been a while,
But I recall her smile;
Closing my eyes, I remember holding her hand
Our future, full of possibilities, unplanned.
As I stare at the empty street,
The only noise is my heartbeat.
Then, I jump from the ledge,
Having thought myself off the edge.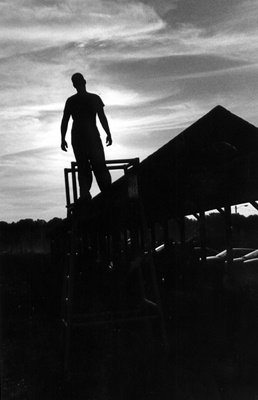 © Brianna L., Marblehead, MA