Forever and For Always
April 12, 2009
We watch the married couples dance,
Their long companionship still strong,
And she tells me how cute she thinks it is.

Then she cries. She feels so... lonely.
Then she laughs. She doesn't quite know why.
Then she cries some more... So lonely.

She asks herself,
Where is my forever and for always?

And I know I love her,
But I can't seem to tell her,
I let the opportunity fall through my grasp,
and she's gone.

She grows older, and every day more beautiful,
Other guys take notice, take advantage, take her,
And I sit, and watch, and wonder, and wait,
Because no one else seems worth it to me.

And I grow older, and every day more confused,
Some friends take notice, I take them for granted,
And I struggle, and slip, then change, and smile,
Because different things seem worth it to me.

I come to wonder how I could think I love her so much,
And meet her again and wonder how I ever did.
Do people change for others?
Or do they just change?
Would it have mattered if I pursued at all?
Would it have made a difference?

I tell her how I felt, and how weird it is now.
Somehow we learn to move on.
We find a way to get over what at one point in our lives was the single, most important thing for us.
And you come to wonder... can this be it?
Can we really keep burying our hearts into someone and have enough left for the one who is really worth it?

She tells me,
That there has to be something out there that's firm, that's stable,
That's worth loving.
That's worth your heart until you can share it with the one who is really worth it.

And I tell her,
That I know I've found it.
And I know that's where my heart will be,
Waiting, for my forever and for always.

I let her know about all,
All the things I've realized as time passes,
That people just can't stand being alone,
Truly alone, it's man's biggest fear.
That people will take what they can get,
And settle for less when they're worth so much more.
That people are clamoring for love,
And can't seem to find it, though it's usually right by their side.
That nobody likes to be sad,
But don't realize that they can choose to be happy if they wish.
That some people are just cruel.
That people date around to see what they want in a spouse,
Before they realize that breaking up with someone is so difficult at first,
But as they continue, it gets easier and easier to hurt someone,
Until by the time they find who they want to marry,
It has become so easy to leave them at any given time,
That the divorce rate in America is now fifty percent.
How depressing is that?

I'm going to be patient.
That's all I know.
I am happy here.
I am happy thinking that if someone can't be patient for me like I am patient for them,
That they weren't the right one in the first place.

Yes, I am satisfied now.
But I know, that one day,
We will find our forever and for always.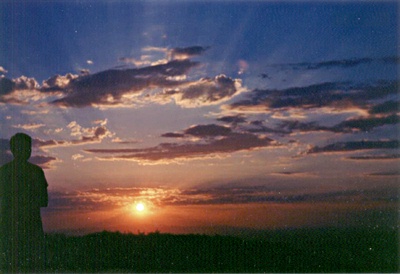 © Jovee B., Dededo, Guam