Moving Over
October 11, 2021
Tried moving over that unhappy feeling,
Tried throwing away all that exquisite dreaming.
It was hard to turn my back over that which I had caressed for long.
To erase all the hopes I'd cherished forever was inhumane, wretched and wrong.
But obstacles are overcome like a river or an ant.
Scuttling through their sides or shattering them- causing damage rampant.
Leaving and not bereaving the past.
While doubts about the coming are cast.
Letting go and being allured by today's present,
And tomorrow's certain uncertainty is pleasant.
Charmed by work, by blessings, by skills,
What seemed a mountain is only a hill.
On the other side resides, an angel golden and pure,
Whose elixir possesses the strength of universal cure.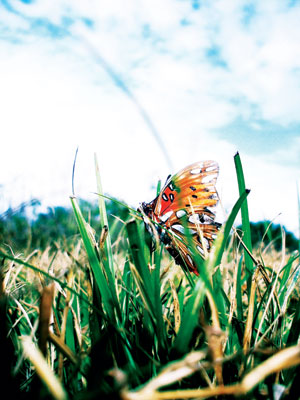 © Ashley B., North Port, FL