Chase Awa The Reality
October 12, 2009
it feels as if the end is near,
but the falling pieces I shouldn't hear
There is no reason for my heart to fear,
The darkness that is the unknown...

I watch the pulsing time go by,
I stare at a wall and wonder why,
The silence makes it harder to cry...
I reach out for what was never there.

slight breezes blow from all around,
Lifting me up off the ground,
I scream and cry with all but sound,
And once again, Im on the floor...

My eyes are open, but refuse to see,
The horrors that are surrounding me,
I lock them away, bolt and key,
And pray never to see them again...

My blankets have no effect,
Heat, my frozen skin rejects,
ice apon myself collects,
As I wish to be held...

I feel so alone again,
This darkness never was a friend,
Help me out, this can't be the end,
I know there's something more...

Look into my tear stung eyes,
See the scars, see the cries,
All I want is my fears demise...
But that would require you next to me...
To chase away the Realities.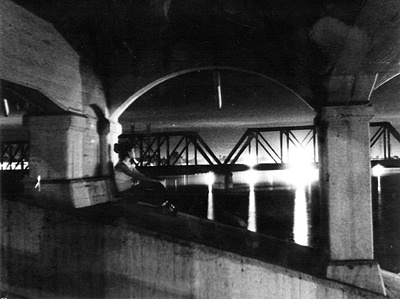 © Joan W., Mesa, AZ