The Things I Am Afraid Of
December 13, 2009
To see with more than eyes,
To see with more than physicality,
To see with more than restriction.
To realize what we could be

To feel beyond the warmth,
To feel farther than the skin,
To feel more than emotion,
To realize you've conquered me within,

To taste something dreamable,
to taste a cloud of thought,
to taste more than the tangibles,
To realize what you are, and what you're not.

To know without a doubt...
To know and embrace that tear...
To know that everything has changed...
To know I'll always need you here.

These are the things I feel.
The things that are too real,
The things I am Afraid Of.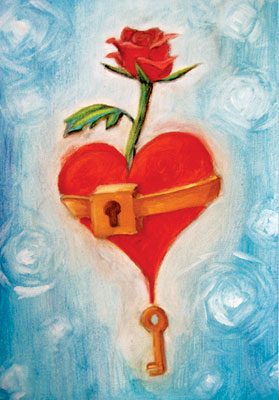 © Louisa L., Pleasanton, CA