Deceit
January 24, 2010
In love
Words I never wanted to hear
After my dear deceit left me.
You'd think I'd be grateful that such a thing
Called Deceit
Left me be
But alas I loved him
He was the reason
That I breathed
Insomnia took over me
For I feared his face would haunt my dreams
Depression consumed me
For the obvious reasons
My life no longer had meaning
Melo-dramatic and impossible
My story seems?
If you could only feel
Not only the psychological toll
But the physical pain
This heartbreak brings me
Tears come to my eyes
As I type
The highlight of my life
Sad it seems
That such misery
Is the main point
Of my short life
And yes he knows
Of my misfortune
He takes advantage of the fact
That I love him
Not much of prince he seems
But to me
He'll always be
My everything
Even if his name
Is Deceit.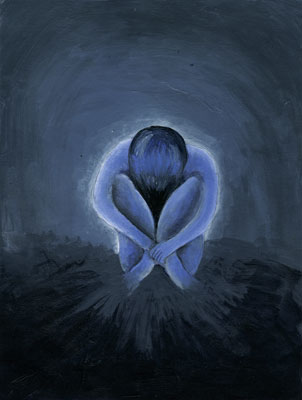 © Becky F., Sacramento, CA