A Life Without You
February 1, 2010
I wish that you could tell me that same sweet things you used to,
Like that you'd love me until the sun burned out and how my hair with blue,
Like the way you could fall in love with just my little arm
But I think its all been said and done, and now words only do harm.

I haven't forgotten how you kissed me or carried me up so high,
The way the skies would light up in mornings after nights awry.
I loved the way you promised me things that I knew you would never keep,
But I believe them anyway, so fully, because I knew it'd help me sleep.

So what helps me sleep now, if not for our deeply disturbed memories?
Like the fire hydrants and the dinosaurs and the color of your favorite trees,
The way you're always smoking your last cigarette , or so it seems.
This isn't real anymore, as I always wish they are when I see them in my dreams.

So now my hearts bleeding out of my skin and now everyone's staring,
They're wondering why I look like a railroad and smell like dirty rust.
You know what I wish now? That you could keep them from seeing,
Because this isn't my fault that I hurt, or that you broke the last thing I could trust.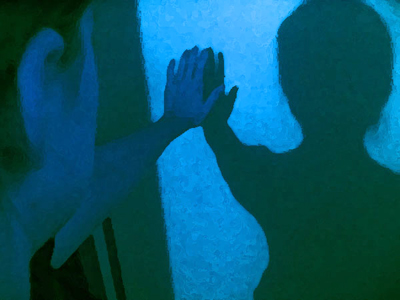 © Katie C., Libertyville, IA