Thought Process
February 25, 2010
I may have understood today...
Just what it all may mean.
I might have found the answer,
That has taken my serenity

It is possible that I have seen,
The secret to this life,
Perhaps the trials will make sense now,
Now I might understand the knife.

I just might be welcoming,
the truth to make me see,
I might not be blinded by,
The things people say to me.

but...

I could be so very wrong,
I might not know at all,
I may have found another way,
To jump, and miss, and fall.

I just may have yet again,
found just another lie,
I might have reopened,
The flood gates of "why?"

It is very posible,
That I have made no progress...
It is far more likely,
That this will make me digress...

But...

What if I was right?
What if it all makes sense?
What if it puts an end to my pain?
What if I can be less tense?

So many questions,
So many doubts,
So many whispers,
And so many shouts...

In the end
One thing remains,
Your failure to love me...
Is something I cannot change.

But...
I continue to hope.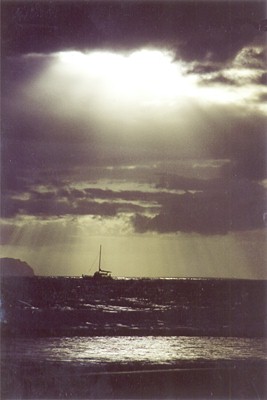 © Lily H., Kekaha, HI