A Mermaid and A Girl
June 16, 2010
She walked past the ocean
And said to herself,
"What would it be like
to have the ocean on my shelf?"

So she ran inside
To get a cup
And came back to the sand
To scoop some up.

She took the cup
Inside with her
And on her shelf
A commotion did stir.

Out of the container
A mermaid did come
As she fell off the shelf
And onto her bum!

"The water!"
She said loudly,
"It has evaporated
From under me!"

"No, no!" said the girl,
"The fault is mine.
I took you from the ocean
So my wall could shine."

"Well put me back
Right now, right now!
You cannot take me from the ocean.
Tis not allowed."

"I'm terribly sorry",
the girl announced,
"But I just cannot take you
Out of my house."

All of a sudden
The mermaid hiccuped
And a second later
She shriveled right up.

The girl stood and stared
As the mermaid's tail curled.
It's not right to steal the ocean
From the rest of the world.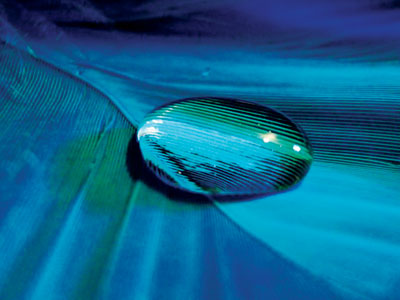 © Hui Y., Potsdam, NY