Lady Depression
June 21, 2010
Her eyes are like a never ending abyss

Her very soul never gone into amiss.

She longs for quiet, no shouts.

She is like the dark, there is no way out.

All she does is sit in her room

Waiting for the faithful day of doom

She taps her slender fingers on the glass,

A sound that shatters everything, even for the lass

The sound of the emptiness in her heart

Is the faint distinct THUMP, no work of art

Her skin of white, her thin hair hiding her stare

Makes light cower every time they receive her glare.

She gazes with a sort of empty look

Then it quickly disappears, hidden in a book.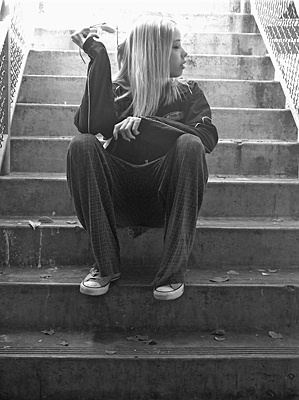 © James M, Walnut Creek, CA