The Bird
September 8, 2010
But still the bird's song is white and blue
The warbles trill and crescendo like a leaf in an autumn breeze
We walk down these streets enjoying the golden hue
The crest of life, the dim of death, all along these placid trees.

Being young is a gift wrapped in a shiny box
With ribbons of crimson and bows of a gossamer pale
But behind these doors, and behind these locks
There is a quickly hushed and soft spoken tale

The young crouch in a corner and quietly weep
The birds outside following in the hollow cries
Until the upset one falls fast asleep
And doesn't have to hear anymore glistening lies

But hush now dear one, the morn has come!
Now the winds of hope have surely transpired
The troubles of the world are no longer in a dreary sum
And you can write again, completely inspired.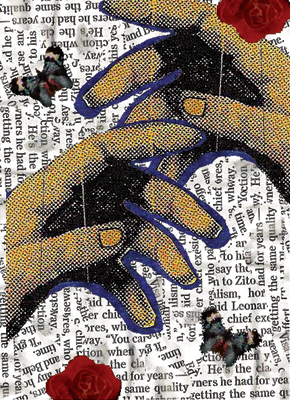 © Christine S., Arlington, VA