Darkness
September 5, 2010
Darkness is supposed to be seen...
Or a lack of seeing rather,
But as the day just slips away,
The substance changes after.

The black becomes a tangible,
immovable touchable thing.
It falls down from the black abiss,
And changes everything.

It is heavy and it's solid too,
With every moment it thickens,
It wraps itself around my body,
My heartbeat steadily quickens.

Its cold hard hands envelope me,
And take me in its grasp,
I am tied to every memory,
and i stiffen with its iron clasp.

I cannot escape it,
This darkest liquid's powers,
So i hold my breath in this black water,
And hope the sun comes up in a few hours...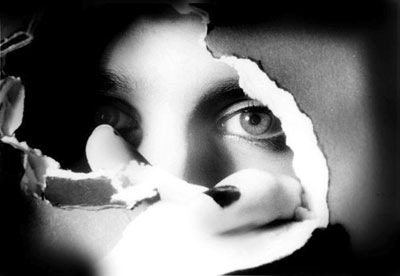 © Tabatha B., Peoria, IL