Love???
November 29, 2010
It is in the small things we see it.
It is like really having your best friend forever,
Comforting you in your darkest times and longest trials.
It is like being caught every time you're tripping up,
Being terrified and close to the bottom but never hitting it.
It is shown in the shortest poems,
The most wonderful thing is when the only one listening, is the only one that matters to you.
It can be seen when two's eyes meet all is produced is a smile,
Almost like spark which warms the heart and soul to inspire a dance of happiness.
It is as wonderful as the most beautiful sunset or sunrise
Having a change to become nearly a new person in the view of everyone.
It is felt in three short words that are said so often,
Sadly when meant so seldom.
Still the only words I have for you That can express the way I feel are I Love You.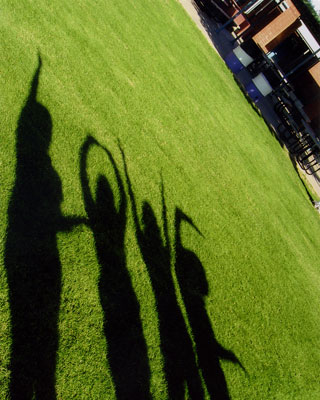 © Lindsay - Elese G., Phoenix, AZ