BOLEVARD OF LIFE
November 23, 2011
She let her fingers feel the texture,
Hard, strong, firm and bold.
Eye moist she looked up-
Her way to freedom
It wasn't going to be easy
Nor hard…

The morning light filtered
Through the pane, illuminating
Her mammoth task
Would she do it?
Her only immunity to life?

She tugged at the rope
Making sure her escape was made.
The confined tears rushed now
When she was so close
She tried to force back her sob
No use crumbling down now.

Would it hurt?
A new fear was creeping as
She climbed on to the top of the bed.
Would death?
For months she had been preparing
For this one day;
When everything would stop hurting her.
Life after death…bliss!

She was startled out of her trance
Her cell was buzzing.
With a shake she picked it up
'hello?' it was her best friend
Asking her how she was.
They spoke for hours long,
She had got it all wrong.

Who said no one understood her?
Who said there was only pain?
She had a friend out there
Who loved and cared.
And many more to cherish
To love back…

The rope back down,
Tears wiped
A smile lit the room
Death wasn't the path after all
Suicide wasn't.

If you had someone to love
How beautiful is the boulevard of life!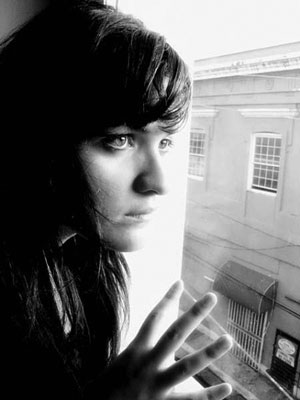 © Eveliz V., Bayamon, Puerto Rico