Deception
July 24, 2012
I can't
I won't
do this to myself
again
While your sweet
words are enticing
and you treat me
quite nicely
I know too well
where this will
end.

You seek me out
when you're lonely
because you know
I'm the only
girl pathetic enough to
stay up all night
just to talk to you.
You know you
can make my heart
beat faster
if deception were an art,
you'd be the master.
So I won't fall
again.
At least,
I won't fall as
Hard.
Because I know
you'll play me
like I'm an old
poker card.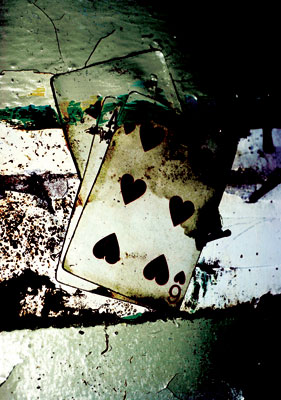 © Tracy A., Scarsdale, NY