Alone and Weeping
August 20, 2012
Porcelain skin
And navy blue eyes,
The minute I saw her, I knew she held no lies.
Although I wondered why,
We all have those things we'd never dare,
Never dare to share.
But she was an open book waiting to be read,
A soul who's fire had been long dead.
She was kindhearted, but quite shy.
Like a trained bird who didn't want to fly.
She took to me at once but I pushed her away.
Afraid at what my other friends would say,
About me hanging out with a "freak"
A nobody.
A week went past where I didn't see her at school.
I thought nothing of it, like a fool.
Then I found out her parents had died.
When she was young, the times where she had lied.
Her parents died not knowing a lot about their daughter,
And on that day she vowed never to lie again.
Days would go by where she wouldn't speak,
Those were the days she was labeled a freak.
She needed a friend,
But she was to close to the end.
The day she died,
I cried and cried.
I could have saved her if I had tried,
If I had put my selfish thoughts aside.
She should be alive and breathing,
But I'm stuck here alone and weeping.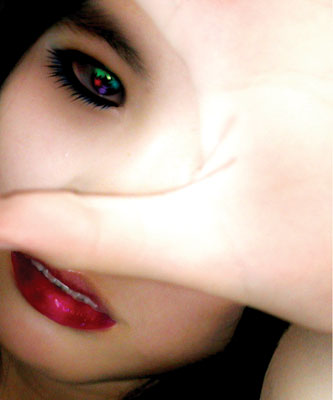 © Victoria W., Arcadia, CA