Why I Fail Math
January 28, 2013
Standing front of class, his collar straight.
Sitting, my pencil at my hand.
He speaks, measured pace, of rise of rates,
Things I won't try to comprehend

Doodling, doodling, a land of dreams,
I finely outline a scene.
The highest mountain, widest plain,
Great blue sky, rushing streams.
He, looking rather tense, directs me to find the mean.
Sharper mind, not clouded eyes,
That's just the way it seems.

Raised voice, Clasped hands together,
My attention he won't steal,
I'm lying among the green grass, the heather
I'm lying in a field.

And when he calls on me to speak,
When he calls on me,
I won't hear a word from him,
Within a land of dreams.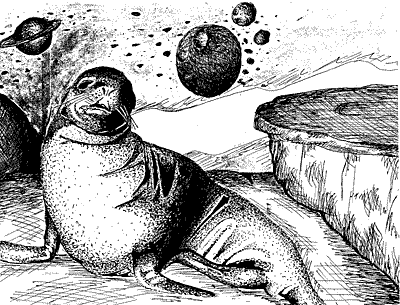 © Casey C., Rockport, ME