Just A Lullaby
March 12, 2013
This is just a lullaby,
One to keep my tears inside,
Help me rest my restless mind,
As I go to sleep tonight.

This is not a need for sleep,
A need for quiet, need for peace.
This is just the last effort in me,
To stop myself from going mad.

This is where I say a line,
Something about how I am fine,
Some simple words to make you mine,
But they'll stay inside my head.

This is not for your blue eyes,
To ever read or to criticize.
This is me, as I agonize,
Over what I cannot change.

This is just a lullaby,
One to hide the tears I cry,
When you're near my eyes are dry,
but they fall when you are gone...

Yes they'll fall if you are gone,
I'm afraid you won't stay for long.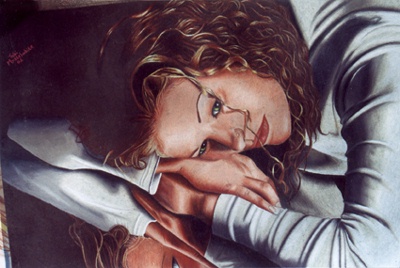 © Tabitha M., Kannapolis, NC