Kiss It All Better
March 12, 2013
Kiss it all better,
my love, I am pleading.
Block out the voices,
That cause my ears to start bleeding.

Hold me together,
While they rip me apart.
I'll be okay,
If you're guarding my heart.

Pull me up off the ground,
Brush the dirt from my knees,
Bandage my cuts,
and hope nobody sees.

I cant hide forever,
The scars are inside,
They come out in the darkness,
And in the tears I have cried.

Stay beside me tonight,
As I try to sleep,
Hold my hand so tight,
As I try not to weep.

I love you, my darling,
And they know I do,
They have been trying,
To take me from you.

break through their chains,
Take away my terror,
Silence their whispers,
And reminders of error.

Fight back the names,
Of my screw tape letters,
Bring back my sanity,
Kiss it all better...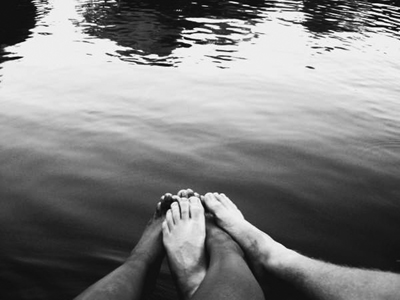 © Michelle W., Ada, MI