Emotional Wreck
March 18, 2013
Two tired eyes close and wake in sorrow.
With no hope left, dreading tomorrow.
In troubled sleep, the dreams are not pleasant.
Wishing to run far away from the present.

Just close your eyes and go back to the days.
When she took hold of your hand and promised she'd stay.
No matter the drink, the pill, or the drug.
Not even the heaviest sold by street thugs.

Could hit you hard enough to make you see.
There's no way out of this sick reality.
While sleeping away the days, there's still no escape.
The pain she left haunts you until you're wide awake.

No motivation to go out and hang with friends.
All life as you know it has come to an end.
But time hasn't stopped, the world still moves round.
Though your heart is left vacant, not making a sound.

You could bring in other girls to help fill the void.
Or go someplace filled with plenty of noise.
But somehow the silence has never faced defeat.
An explosion of bombs would not dare to compete.

If only a schedule would have been set.
To avoid all this pain and emotional wreck.
Cuz she knew from the start she'd soon let you go.
She walked out of your life slowly and didn't dare let you know.

Your infatuation and lust lead you into this mess.
Big heart, pretty smile, no one would've guessed.
That she'd take you in and make you feel so loved.
Then drop you like rain from the gray skies above.

Set a bucket or two to catch all your tears.
A dream catcher above to arrest all your fears.
A soft cushion below so your heart may land easy.
An Aspirin or Tylenol in case you feel queasy.

Try as you might, stand tall, keep your guard.
But this is only the start and it's already been so hard.
Just wait till you see her around living life.
While your pain is so clear, like a fresh sharpened knife.




It's hard to stay positive and keep your life on track.
When everything you do simply takes you back.
Can't turn on the TV cuz you watched that together.
Cant go out in the sunshine; that's her favorite kind of weather.

She soiled your world and left you all broken.
Falling in love is like receiving a token.
For a game that's filled with tricks and deceit.
To her, your heart was the game board and she knew how to cheat.

Possibly one day you'll go on to see.
That it's gonna take time, but you can set your heart free.
But until then, your heart will forever be hers.
And as much as it hurts, that's the way you prefer..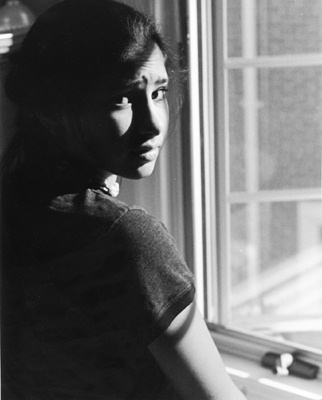 © Jennifer H., Bethesda, MD