The Night Sky
April 4, 2013
The night is just beginning,
And soon the stars will shine,
And the moon will beam his big round face
On this little one of mine.

The heavens will come alive with lights
And I'll stand here in a daze,
Under the twinkling eyes of stars
And beneath the bright moon's gaze.

The moon above will softly smile,
A giant cream white pearl,
His halo creating an ice blue glow,
Silent and bright like a mural.

The stars will sing a song of cheer;
Of happiness and peace,
And as I sit there beneath the sky
I'll soon be lulled to sleep.

I'll be swallowed up in dreamy thoughts;
Into paradise I'll fly,
I'll sleep among the heavenly beings,
Then wake up beneath the night sky.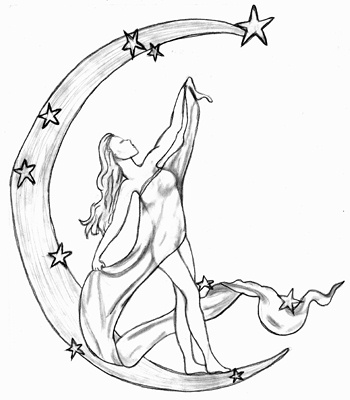 © Bianca C., Phoenix, AZ