Fire Sprite
April 14, 2013
She runs swiftly throughout a forest,
And skips under and over logs.
She climbs up trees and swings on branches,
And startles feeding wild hogs.

She breaks into houses in the night,
And robs people of all they have.
She leaves behind nothing at all,
And flees when people come to save.

She roars with fury as a lion,
And stalks you in the black midnight.
She pounces fearlessly onto you,
And leaves her mark with claw and bite.

She tosses and shakes her fiery hair,
And twirls and leaps with the glow of the sun.
She dances with such energy,
And floats and soars with the air as one.

She purrs gently at you like a cat,
And licks at the fingers that come too near.
She stares at you with her yellow eyes,
And water is her greatest fear.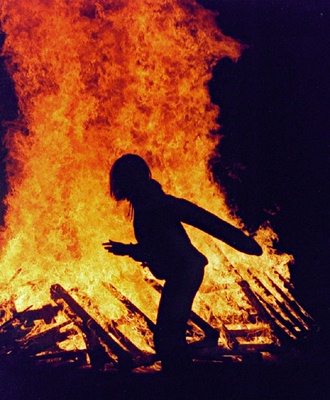 © Hali S., Robinson, IL