The Loveless Cycle
September 16, 2013
There once was a sad child named Mike Greene,
He lived in a broken home,
His dad was a deadbeat, abusive and obscene,
And his mom made him feel all alone.

One day little Mike came home from school,
To show his Dad what he made,
But his dad didn't care, he was drunk as a fool,
And for bothering him, Mike paid.

Little Mike became sadder and sadder,
For his Mom didn't care and his Dad abused him,
His actions in school got badder and badder,
And everything just confused him.

Growing up without love, Mike was filled with fear,
And as he grew up, his classmates felt it,
Mike was mean to the kids but no one would hear,
That Mike could not have helped it.

When surrounded with hate, you are hateful yourself,
Anybody could see this with Mike,
But he became an outcast and never got help,
And drugs began tearing his life.

Then Mike dropped out of tenth grade,
For he hated school worse than his Father,
But it would have been no better if he stayed,
Would someone help him? No one would bother.

Mike worked a nine-to-five in fast food,
And he met a girl with the same situation,
He always was rude, but she was used to it, too,
And she "loved" him without contemplation.

She soon became pregnant and had their first child,
He was born in an old mobile home,
And surely that child would be just as wild,
And like Mike, would feel all alone.

Mike found out his girlfriend had an affair,
And he went into a mad fit of rage,
She tried to explain, but Mike didn't care,
And his girlfriend quickly was slayed.

Mike thought no one would find out,
But the police quickly arrived,
Mike was sent off to prison no doubt,
But the little child survived.

But what will become of this child?
Could he possibly rise above?
The answer is no, the chances are mild,
For he too will grow up without love.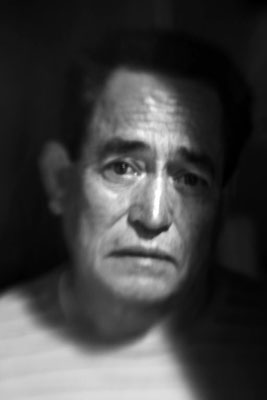 © Adam P., Goleta, CA