She's Free (Alphabetical Poem)
March 6, 2014
A little girl is playing by herself on the playground.
But why is she alone?
Can't the other kids see her sadness?
Dexter, the class bully, teases her constantly,
Especially on the days when she wears homemade dresses.
Feeling hopeless at the end of the day, she skips home with her teddy bear in hand.
Grow up, child, you're too old for stuffed comfort.
How much can you handle, little girl?
I know I could never handle that much teasing.
Jacks, the little pup waiting by the door for her, is the only one who truly listens to this girl.
Karma has come back to get her ever since she stole that candy when she was smaller.
Life would really wish all this pain on her, just because she stole a candy bar?
Makeup won't help you hide that pretty face away.
Now she's grown, her depression not conquered.
Obsessed with books, she stays away from people the best she can.
Pageboy hair and a pretty face,
Quiet and reserved, the sweetest of the maidens.
Ragnarok is her favorite subject at the University, she loves the stories.
Surprisingly enough, she's made it this long.
Tears are dried, she's starting a new life.
Unaccepted, she doesn't care. She's not here to please others.
Variform languages are her speciality, maybe she'll move to Europe.
When is the soonest flight? She's ready now.
Xix years old, but brave enough to soar.
You'll be alright, take a leap of faith.
Zagging from her dream as a little girl, she's new. She's free.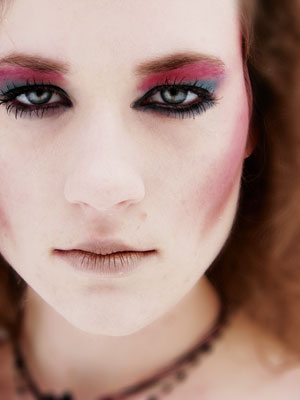 © Elizabeth H., San Bernardino, CA