Calling the family in
May 23, 2014
I got the call around 6 that night and my grandmas throat was rasp.
She told me I need to sit down because this info would be hard to grasp.
She told me that he was dying and they were calling the family in.
I didn't think I would see him like this.
I didn't think this was the end.


I got to the hospital where we waited in the waiting room.
My grandma didn't want me to see him.
She said I was to young, it was just way to soon.
I told her I can handle it,because he was my best friend but I didn't think or didn't realize what I would be walking in.

He was lying on the bed with machines all around, slowly breathing. Breathing in and out.

I held on to his hand, so scared to hurt with my every touch.
I cant believe this was happening this was all just to much.
I was his littler girl
his small little twin.
Why did God want to take away his life.
I didn't want God to take him.
I held on to his hand, sitting quiet with a silent prayer.
I couldn't cry or speak.
All I could do was stare.


I felt his hand loosen its grip and I slowly started to cry.
Its breaks my heart everyday that I couldn't tell him goodbye.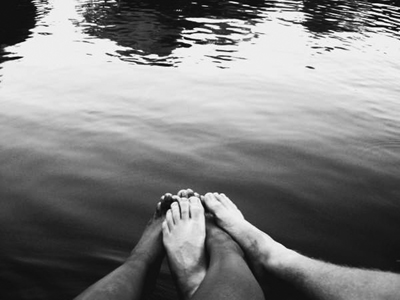 © Michelle W., Ada, MI