Pretty Thoughts
February 10, 2015
You are the drunken kiss that made me feel again,
My smeared red lipstick, ruby red.
You are the medicine to my numb heart,
Thoughts dancing in my head.
You are honest words, a gentle heart,
a jewel, one of a kind.
You are words on blogs at midnight,
feelings my vocabulary struggles to find.
You are the smile on my face as I fall asleep,
Knowing, though cold, I'm not alone.
You are the first time - the first time I'm trusting myself
to give my heart a new home.
You are hope when I thought I had none
Your smile's the crack of sunshine through the storm
You are the reason I believe again:
I'm found, I'm safe, I'm warm.
So thank you, for your magic powers
keeping me from sleep,
For Pretty Thoughts on my IPOD
Constantly on repeat
And for making me take chances,
Knowing I'm not alone;
I don't know how you made a beating drum
out of my heart of stone.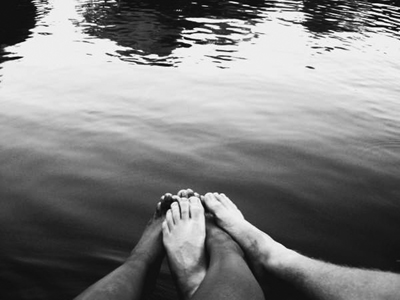 © Michelle W., Ada, MI