The Weeping Willow
September 25, 2015
Under the weeping willow
Far in the grassy meadow,
Thw willow tree talked with me.
His soft sweet voice begged to see
Why I cried why I was crushed;
My very heart was touched.
I whispered to the willow,
And showed all the pictures I set below
That I had hidden in my mind;
The very reasons why I cried.
He said I knpw all your pain
Because I to have felt the same.
Know I am with you always
Every hour day by day.
Wiping away all my tears
We looked back at all the years
That he was there with me;
By my side he'd always be.
I awoke, the willow gone,
But remembered moments so fond.
The willow who gives rest and assurance
Loves me despite my appearance.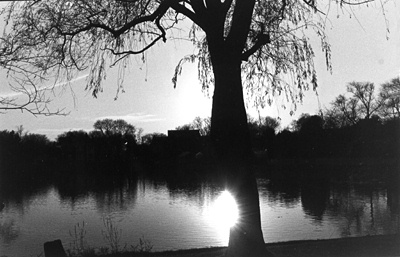 © Chuck K., Marblehead, MA