The Magic in this Dream
October 15, 2015
Time - is standing still,
Can you feel the cold chill
In this empty space.
I - sing that familiar tune
Like a flower ready to bloom
In its peaceful grace.
And I - can't tell if it's real,
All the magic I feel
By the touch of your hand.
So I - will try to rely
On this magic you supply
Left on top of the sand.
So we'll try, to stay blind,
Let your eyes drift to my tone.
Just like a child, stay wild,
The two of us just being alone
So you - feeling crystal blue
Happy birthday to you,
Enjoy the day as it last.
And you - feeling relieved
From the magic you believed,
Your youth went by so fast.
So we'll try, to stay blind,
Don't try to leave so soon.
Act like a child, stay wild,
Keep your youth in this room.
And now - the magic we made
Has started to fade,
I can't see it anymore.
But I - am here to stay
Where the magic now lays,
At rest on the tomb floor.
So I'll try, to remember your eyes,
Keep your spirit loved and warm.
It'll stay alive, to the day I die,
Keep the magic here in my arm.
Look - at this tragedy,
Where's you left me
In the middle of nowhere.
Now - as it seems,
It must be a dream
That turned into a nightmare.
This - is a goodbye
In honor of your life,
Farewell my friend.
Although - we'll meet again
My lonely, lost friend,
Once I myself end.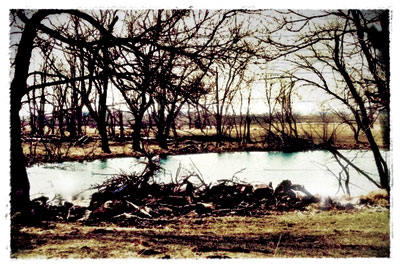 © Chelsea G., Farmington, MN