Your Daisies
October 23, 2015
Daisies grow around your smile-
As your picture steadily fades.
That fire in your eyes has gone cold-
Your blonde hair no longer flows,
But around your picture daisies grow.
Your frail hands-
No longer move-
No longer warm.
But I still remember the fight you put up
The love you had for us-
The flaws you had
Your voice when your were mad-
And your picture of Marilyn Monroe.

God saw you could not go on-
And we saw you in dead sleep dressed in blue.
Now daisies grow around your grave-
Daisies-
That makes me think of you.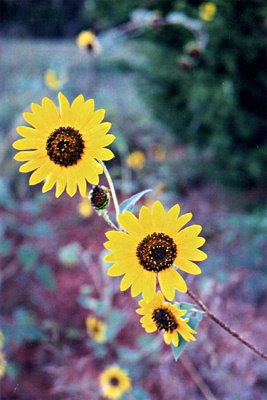 © Megan B., Luther, OK