No One
October 30, 2015
I'm alone with no one,
Without another soul,
But I do want someone,
To fill this empty hole.

I want somebody to care,
Somebody I could hold.
Who will twist my long hair,
Who will warm my own cold.

Someone who's gentle and soft
And cares for me lustfully.
And whenever I am lost,
I still have your company.

Someone whose love is warm,
Whose love is tender and kind.
Who's not persuaded with charm
Or the treasures that I find.

If only that special girl
Would show me the light
To the beautiful world,
I would hold her tight.

But I sit in despair,
Like a desperate lost dove,
That is willing to share
A precious gift called love.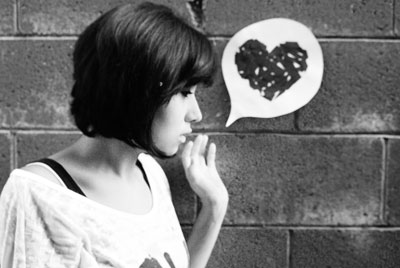 © Michelle B., West Covina, CA