The Traveler
December 8, 2015
I've met men, so self-devoted,
Their only friend is their phone.
And although it is strange,
They never think they are alone.
I've seen men, so desperate,
They beg and plead on their knees.
And although it's pathetic to me,
It makes me feel sympathy.
I've met men, so miserable,
They drink their problems away.
And although they try to change,
Their worries will always stay.
I've met men, so lonely,
They yearn for the day they die.
And although the pain gets to them,
They never dare to try.
I've seen this happen, in my life
And I ask myself, wondering why.
What will happen to other people's lives
After I suffer the pain and die.
And so I look back again,
To the friends I have made.
Will my life be cherished?
Or will my life start to fade.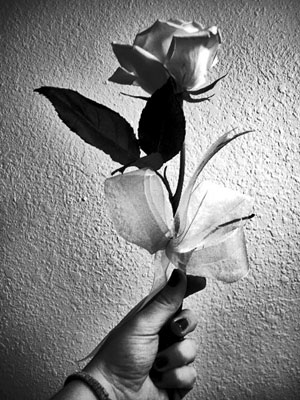 © Lauren R., Edmond, OK