Pushing Daisies
January 8, 2016
Oh little girl of mine,
Things have changed over time.
A lot of things have changed.
The world now seems cruel and strange.
So I sing this song, this song, this song.
For I remember when you were born
Growing up, stepping on thorns.
The times we laughed and we cry.
The times we shout and we lie.
When we were young and young and young.
Before school, we ate pastries.
We made wishes blowing daisies.
And then day turned to night,
And I help you to bed, say goodnight.
To let you dream on and on and on.
Then you had turned nine,
Ask how you were, replied "fine".
Then a year past and you were ten,
Those few years were the best they have been.
And they live on and on and on.
Soon you became fifteen,
Left with your friends at sixteen.
No more were you blowing daisies.
No more were you eating pastries.
You moved on and on and on.
Now you have turned eighteen.
You have changed since you were a teen.
No more living those daydreams.
Nothing is what it seems.
You grown up and up and up.
Your now in college having fun.
Since you have turned twenty one.
Few years past and you live by the gun.
Everyday you must run.
And run and run and run.
Those young days are now over.
You'rw twenty five, no longer sober.
And finally you are twenty seven.
Pray to God to be sent to heaven.
Pull the gun, the gun, the gun.
You don't think of the consequence.
Of what you do with your actions.
You should have been twenty nine.
Much has changed since you died.
And we cry, we cry, tears in our eyes.
No more eating pastries,
Looks like you'll be blowing daisies.
And now you would have been thirty four.
Being with me instead of the tomb floor.
You left me alone and alone and alone.
Now you watch my life unfold,
You have watched me grow old.
And I ask you why you die young
When you still had a song to be sung.
I ask you why and why and why!
Now I'm in my seventies,
Wishing you were here with me.
Sad and lonely since you left,
Slowly awaiting for death.
I'll see you soon.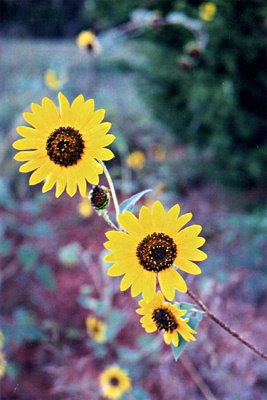 © Megan B., Luther, OK