Strike a Match
January 10, 2016
Oh little girl, can't you see?
When you strike a match it lights on fire.
And since you have struck one in my heart,
You are now my one true desire.
Now I love you too much
So I won't let this love expire.
This love can outlast eternity,
And will burn as bright as fire.
It is now my true mission
Ever since you first came,
For me to chase ambition,
For me to chase the flame.
Oh I want you to strike a match,
And set my world on fire.
I can not survive without your love,
It's the one thing I require.
There is only one thing on my mind,
And it's one thing I must acquire.
But trying to chase you girl,
Is like trying to outrun gunfire.
You tried to put me into submission.
You laugh and tease and taunt.
But you turned on the ignition.
Your love is all it wants.
Oh when you strike a match,
At first, you call yourself a liar.
But then you realize little girl,
You already set my heart on fire.
And the little moments we had,
At the stars that we gaze.
Even the moments that were sad,
They still set my heart ablaze.
Be careful when you strike a match.
It may look like a small desire.
But then you let it go and
It turns into a wildfire.
And it looks like you struck one in my heart.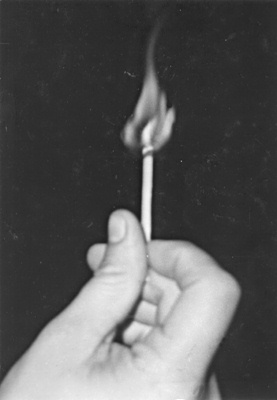 © Stephanie H., Highland Village, TX