The Dead Man
January 12, 2016
I ponder why I'm still alive,
How can a man still survive,
On the crime and deaths
That this town thrives.
I grew  homeless, lived on the streets,
Where it's normal to be white with black feet.
Where we were corrupted, penniless,
And begging to survive the heat.
One day I was handed a gun,
Swore to secrecy to tell no one.
They said, "come on, join the club
And we'll have some pretty fun."
I'm just part of a league of thugs,
Cigarettes, booze, and alcohol jugs.
All we have in life is each other,
And a few boxes of drugs.
One man wants another's head.
Will pay for him alive or dead.
How can I become filthy green
While the streets become bloody red.
And I come home wondering why,
I should live such a dreary life,
And then I look upon my mother.
I could tell their were tears in her eyes.
I'm just a man full of crime.
With a reputation and a few rhymes.
And I would like to write a few more
But it looks it is my time.
So I walk out a dead man,
Hunted down by madmen.
Love me darling closely,
It's the last time you ever can.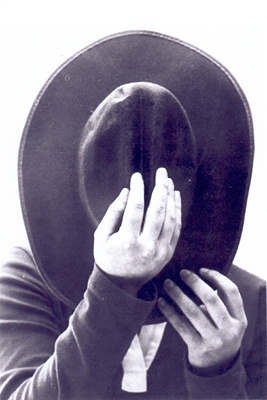 © Christine W., Waynesville, OH