Song of a Slug
March 12, 2016
I drag myself and wiggle
Along each tiresome inch;
I squeeze myself and wriggle
Through many a stony pinch.
At last I've covered a foot of ground,
And oh! my foot is sore;
I think I'll sit for a moment
And never move any more.
A giant runner approaches -
I cower in my fear -
The terror of worms and roaches
Is drawing very near!
One foot and another soars over me
In an arch like a huge rainbow;
She triples my trip in a moment -
And says she's going slow!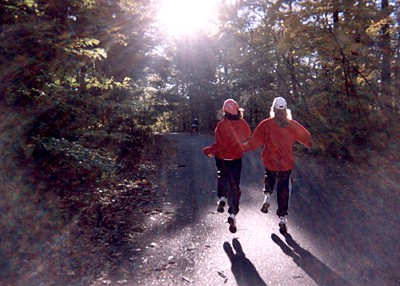 © Jacqueline W., Milton, MA