A Small, Four Lettered Word
April 13, 2016
When I look to the heavens, I see you.
You are what makes this love so true.
And every night when I go to bed,
I see these swirling thoughts in my head.
It's like an angel has fallen down,
Making my heart start to pound.
And I'm protected from any harm
Whenever I'm in your shielding arms.
Entranced by your moving hips.
Lost in your lovely lips.
Gazing on your pretty smile,
Making me feel like a child.
You always brighten my day.
You make my clouds go away.
You make my love always shine,
And its true, you're always mine.
Making me feel like a dream.
Mixing up life and fantasy.
Looking up to God above,
Its now true, I'm in love.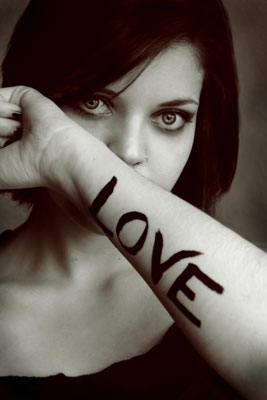 © Michelle B., Blairsville, GA