The Poet
August 16, 2016
I've been keeping
All these feelings,
Been keeping them deep inside.
I don't show them,
I hidden them,
But sometimes I want to open wide.
Sometimes in life,
I can't handle strife
I don't want to hurt somebody else
So I start writing down
On some paper I found
The emotions I keep to myself.
I know I'm not a lover
And I try to cover
The feelings I have for you.
I try to be romantic
But I start to panic,
I just don't know what to do.
Sticks and stones
May break my bones
But I don't want to hurt your heart.
I can't seem to balance
My feelings for romance
And it's tearing me apart.
I use expressions
To cover my depression.
I have feelings too.
I use words like madness
To cover up sadness,
Just know I'm a person too.
I know my words
Can rather hurt
A person I care about,
So I stay quiet,
Usually silent,
To keep from lashing out.
I'm a quiet poet
I don't show it,
But I have anger too.
I may use profanity
To cover insanity,
But I'm a person too.
I may seem unsure
Or rather insecure
And may appear to be broken
But it's just my devotion
To use my emotions
To create my own beautiful poem.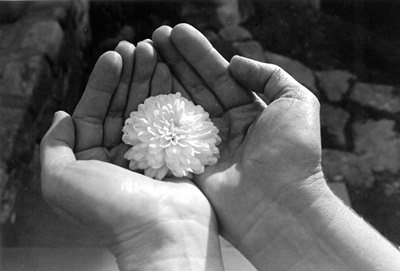 © Beth S., Marblehead, MA