Song of a Prince
October 11, 2017
In the cool blue light of a full moon,
A lonely prince plays a somber tune.
From the bowstring of his violin,
Comes a forlorn melody of his soul within.
A song about life in a sheltered kingdom,
A life without the joy of simple freedom,
A course of standing in the sun for all the world to see,
While his mind hides in the shadows, under lock and key.
But as the moonlight fades away into dusk's first light,
He slowly ends the song, but he'll play again that night.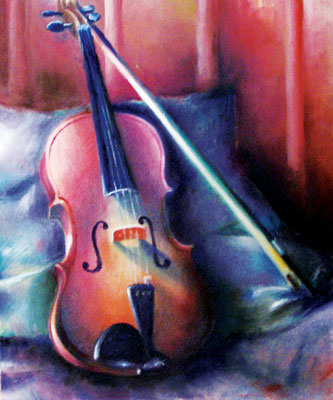 © Betty L., Fremont, CA