Wholeness
October 23, 2018
There was tan land with small and large cracks, shattered glass in the crust of the Earth.
The hum of technology filled the air, as if the sky itself was sounding a horn to warn of universal end, or possibly rebirth.
The smell of whole-wheat waffles flooded the nose with the scent of his dad's kitchen. He went back in the days
Of elementary, which took him back to a time of blissful innocence sitting at the kitchen table, able to stay unaware of the world's evil ways.
There was the taste of cool and dry wind, the mint of nature.
He laid down to rest his head and felt the surprisingly soft grass cushioning his body, each blade pointy and firm alone caressing and stabbing him, but pillowy and soft together, like nature's bed, relaxing the teenager.
He imagined resting and relaxing on the grass, just barely conscious enough to enjoy the feeling of nature's love
As the grass swallowed him up and warmed, and caressed him, like when he was a baby, and his grandmother would give him a hug.
He sensed within a part of his heart an unseen, unheard unity.
Only felt deep within his soul, it now seeped out to his mind as something no science or religion could ever get the opportunity
Of comprehending. A usually unnoticed understanding of unity and something greater and of great beauty in the universe happening behind the scenes.
Unable to protect himself in the confines of ignorance anymore, he finally became part of the web that connected him to the greatness of the universe and the smallest of quarks. A connection felt between all things.
A wink and a nod between infinity, nature, and the most secluded, unnoticed, and obscure depths of his soul. An unbreakable bond.
Full of exciting calmness, he sensed complete and utter oneness with the universe and beyond.
He sensed belonging, not with his peers or with any human thing, but with the entirety of space and time.
He didn't simply sense wholeness, he was a part of that wholeness. And for the first time in a long time, he felt like life had both reason and rhyme.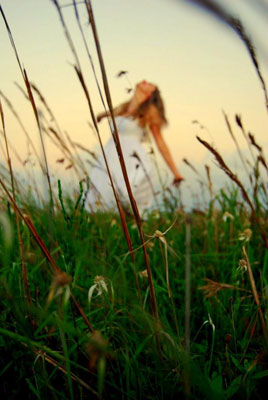 © Richard F., League City, TX