Letter to a Murderer
November 29, 2018
Some days
I see you
before I see the darkness.
I look to your face
before to your soul.
Some days
when you walk
through the door,
I see my dad.
Laughing, kind, amazing,
and I long for your embrace.
I almost reach for you.
But then I scold myself.
You killed someone,
so I turn away
and storm to my room.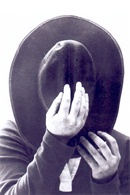 © Christine W., Waynesville, OH