Time
January 2, 2019
She longed to reclaim her enemy, time,
To grip every passing second in her fist.
The Sun kissing the earth only meant
She was one day closer to meeting Death.

The leaves fell and the seasons changed,
Shadows danced on her ceiling.
The hands of time wouldn't turn back,
Her sadness exhaled in a frozen breath.

The end of her story drew near,
Her childhood haunted with Death.
He prowled on her weak bones,
Stealing every minute he could.

Her book remembered by very few
After the passing of time.
The pages grew dusty and yellowed
With each passing of a day.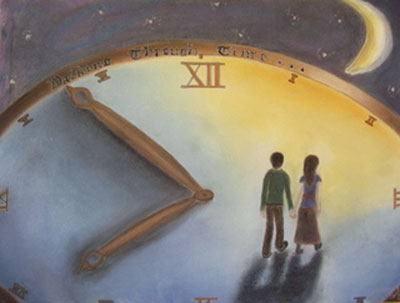 © Carollynn G., Hawthorne, NY