Nobody Needs Broken Glass
March 18, 2019

I've always felt like I'm made of glass.
I'm only sharp if you break me.
Then it's your fault if you cut yourself.

You look through me, not at me.
Like a windowpane on a rainy day,
You search for the sun, I'm not in that sky.

What happens when you leave me?
My pieces on the ground, scattered.
Nobody needs broken glass.

Broken isn't pretty, it's painful.
Maybe it can be pretty?
Maybe I can be pretty?

Sea glass.
Stained glass.
Mosaics.

I.
Am.
Me.
If that doesn't please you, I'm not sorry.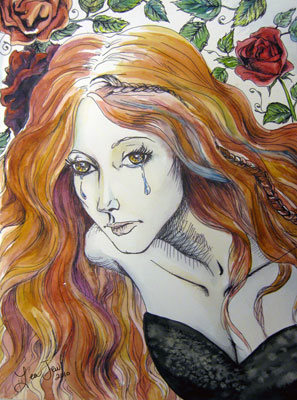 © Leonora J., Fullerton, CA