foreign
March 19, 2019
foreign is a word that's hard and soft at once.
it's a prickle on the tongue like the spices
you never learned how to withstand.
(you were stuck in a restaurant in xi'an once where bland noodles were something only foreigners ate, and you had to choke down a bowl full of fiery seasoning and try not to throw it up on the sidewalk outside.)
foreign is a lisping stumble. it's what your
mother calls your chinese accent, too high
and too strained with thick, clumsy tongue,
flubbing sibilants and intonation until you
have to question whether you can even pronounce
your own name.
(chinese characters are foreign to you. the english words you handle so easily fall to pieces where you try to translate.)
foreign is green with envy, green like the
snake of your asian zodiac that always fit
you better than your western one.
foreign is black and white piano keys, fingers
fumbling, too slow, given up by eighth grade while
all your other chinese friends play on.
foreign is a white man asking, "how long have you lived in canada? your english is so good!"
(you are a writer, a lover of letters, mispronouncing all the words in your english novels because your parents have never said them aloud.)
(you don't tell him this, and only say you were born in toronto.)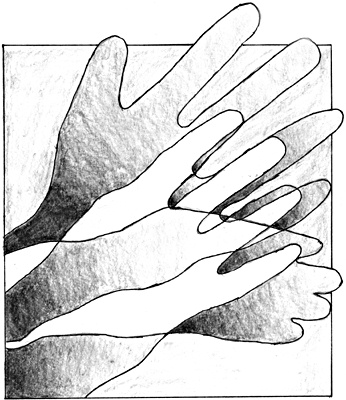 © Dawn Grace R., Barrigada, Guam