Her Spirit
May 21, 2019
She holds the hot, fiery sun in her right hand
And the silver moon glows in her left fist.
Her determined green eyes meet mine,
There's a smile on those red lips that I so tenderly kissed.
She wears my heart on a delicate silver chain
Her cheeks streaked with droplets of summer rain.

The universe is hers for the taking.

A crown of stars rests upon her brown hair,
Glowing vibrantly against the dark shadows.
Her voice is softer than the moon's pale glow,
Singing the notes of her heartbeat and her soul.
Her ethereal beauty is rivaled by only her music,
A symphony of life and death, darkness and light.

My world is hers for the taking.

Her spirit is strong and she isn't only her beauty.
She spoke against his evils, she didn't stay silent.
Her smile broke, her lips parted, she spoke.
Shards of glass dug into her tongue and lips.
I heard her struggle as her shattered innocence
Was laid out for all to see, her words reeked of smoke.

He set her youth on fire.

He sat back to watch the flames burn her alive,
He didn't expect her to stand tall and fight.
The flames grew higher, but she was fireproof.
At least, she let him think that she was,
But, I saw the light flicker in her eyes.
I saw her bloodied smile finally die.

She let down her shield for me.

The scars still remain on her pale skin,
But, I know the struggle is within her.
The tossing, black waters that she holds back
Remain with her after all this time.
For all her beauty and her strength,
Even arrows find gaps in the toughest armor.

He found her gaps with his hands.

She didn't let him extinguish her light
Or singe her ethereal beauty.
Though her beauty lights up my world,
The strength in her soul, in her words,
Means that I'll wait for the waters to tame
She has only the memory of him left…

I'll wait a thousand years.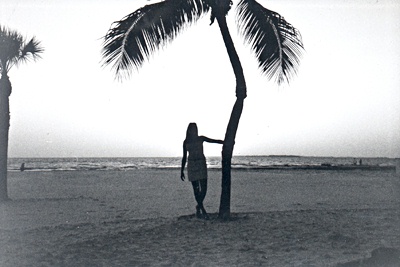 © Kim B., Marblehead, MA